Time: January 13, 2019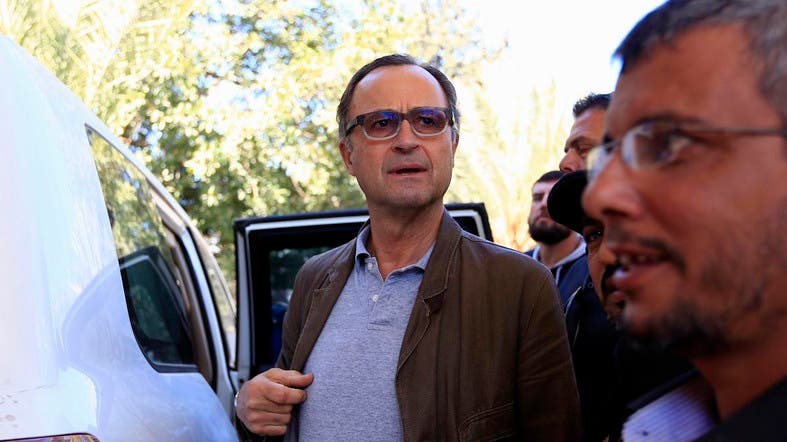 Retired Dutch general Patrick Cammaert, who heads a UN team monitoring a ceasefire between the Iranian-backed Houthi militias and Saudi-backed government forces in Yemen's Hodeidah. (AFP)
Yemeni Houthi militias on Sunday boycotted a meeting chaired by the head of a UN-led ceasefire monitoring team in the flashpoint city of Hodeidah, accusing him of pursuing "other agendas".
Retired Dutch general Patrick Cammaert is leading a joint committee, which includes both government and militia representatives, tasked with overseeing a truce in the Red Sea port city and the withdrawal of both parties.
Houthi militia negotiator Mohammed Abdelsalam said Cammaert "steered from the course of the agreement by implementing other agendas".
"If (UN envoy to Yemen Martin) Griffiths does not address the issue, it is going to be difficult to discuss any other matter," he said on Twitter without elaborating.
An AFP photographer said that the Houthi representatives did not take part in the committee meeting in Hodeidah on Sunday.
The UN declined to comment.
If you want more interesting news or videos of this website click on this link Al Arabiya English Home
ru