Time: November 05, 2018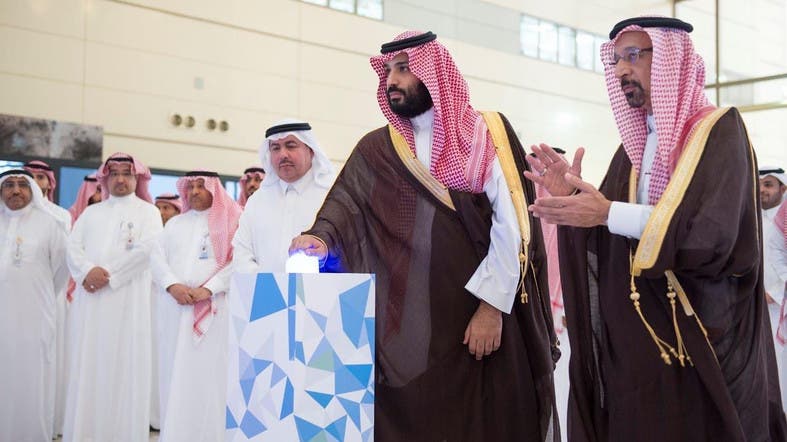 Saudi Crown Prince Mohammed bin Salman has set the foundation stone for the first nuclear research reactor in Saudi Arabia.
The projects for which the Crown Prince laid the foundation stones for comprised three giant projects, including Saudi Arabia's first nuclear research reactor and a center for developing aircraft fuselage.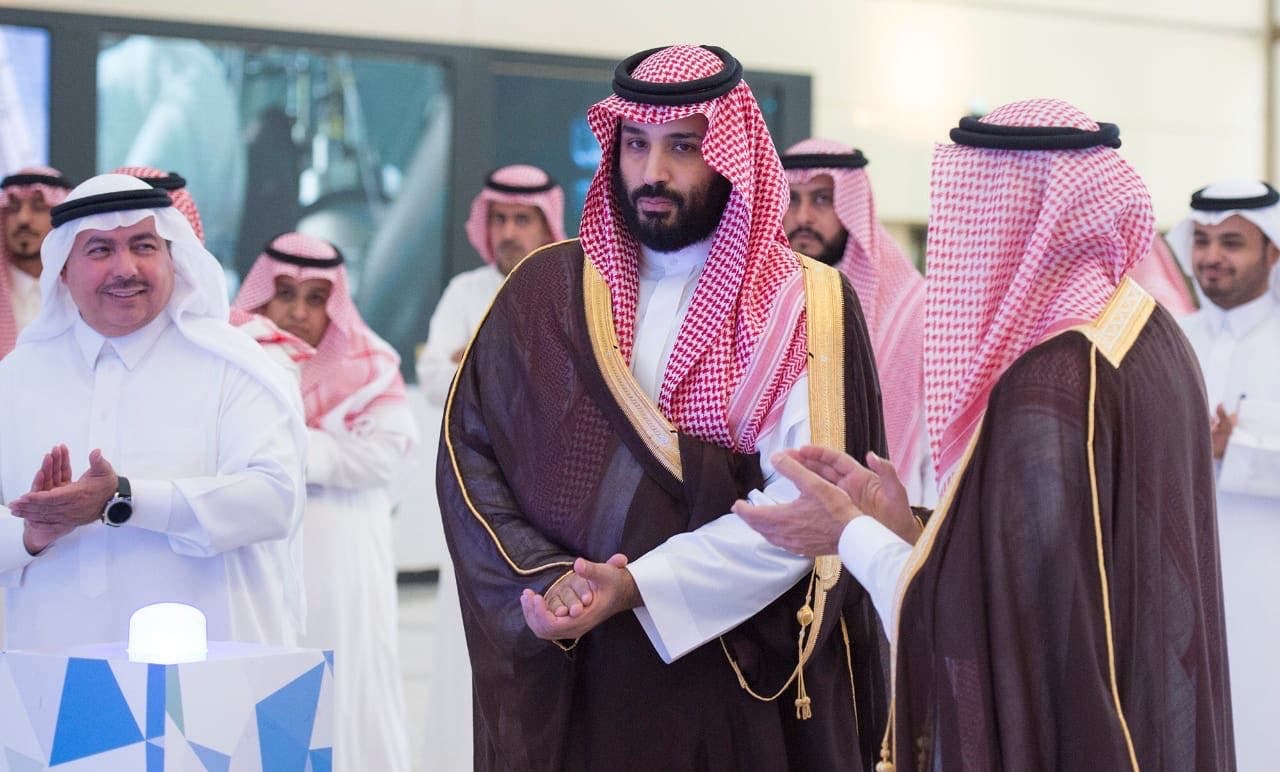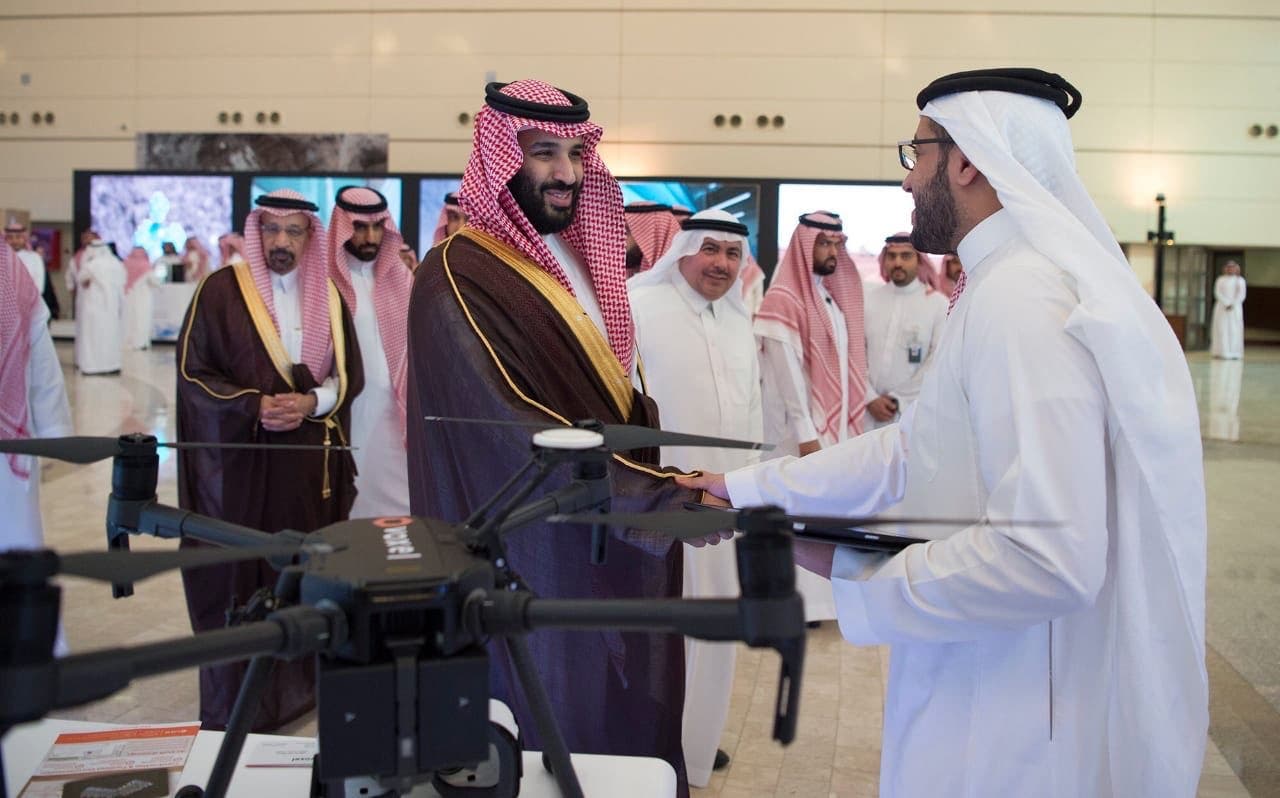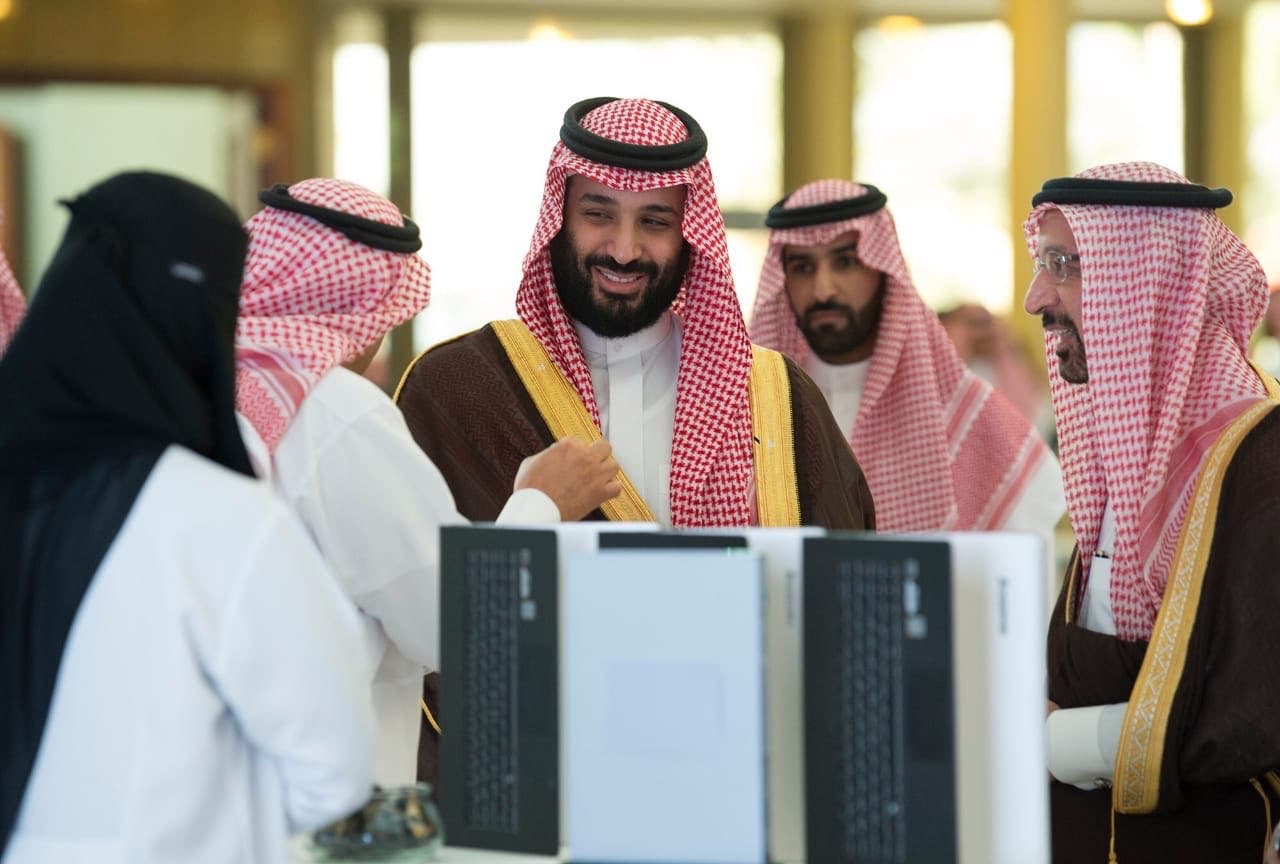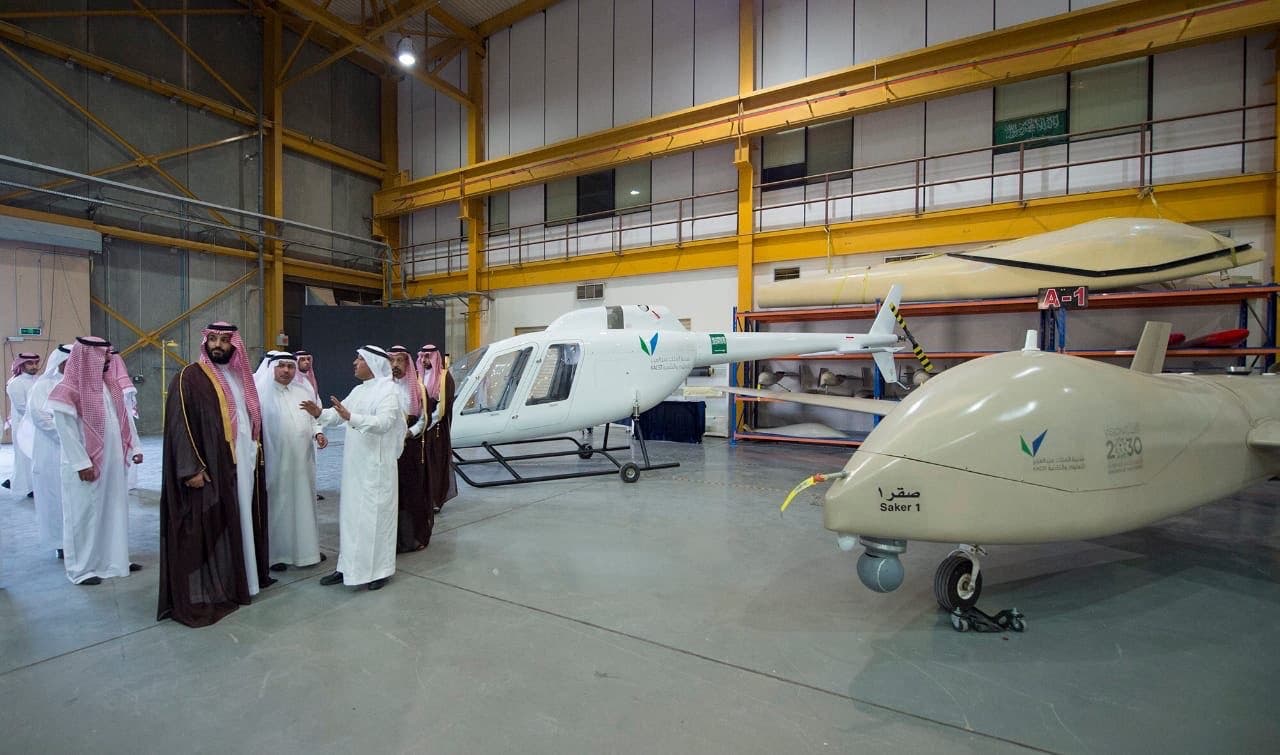 Among the projects which the Crown Prince laid their foundation stones were a desalination plant in the city of Yanbu powered with solar energy, with a capacity of 5,200 cubic meters per day. It is the first industrial application model that uses desalination absorption technology.
The Crown Prince also laid the foundation stone for a center for the development of aircraft fuselage, located, at King Khalid International Airport.
Upon arrival at KACST, the Crown Prince watched a visual presentation of the city's strategies and objectives aimed at investment and development in researches by coordinating the national activities of science, technology and innovation, policies and strategies for researching and developing in the field of innovation and providing support for scientific research and technological development in the Kingdom, in addition to backing up innovation and enhancing local, regional and international cooperation and partnerships for technology transfer and localization.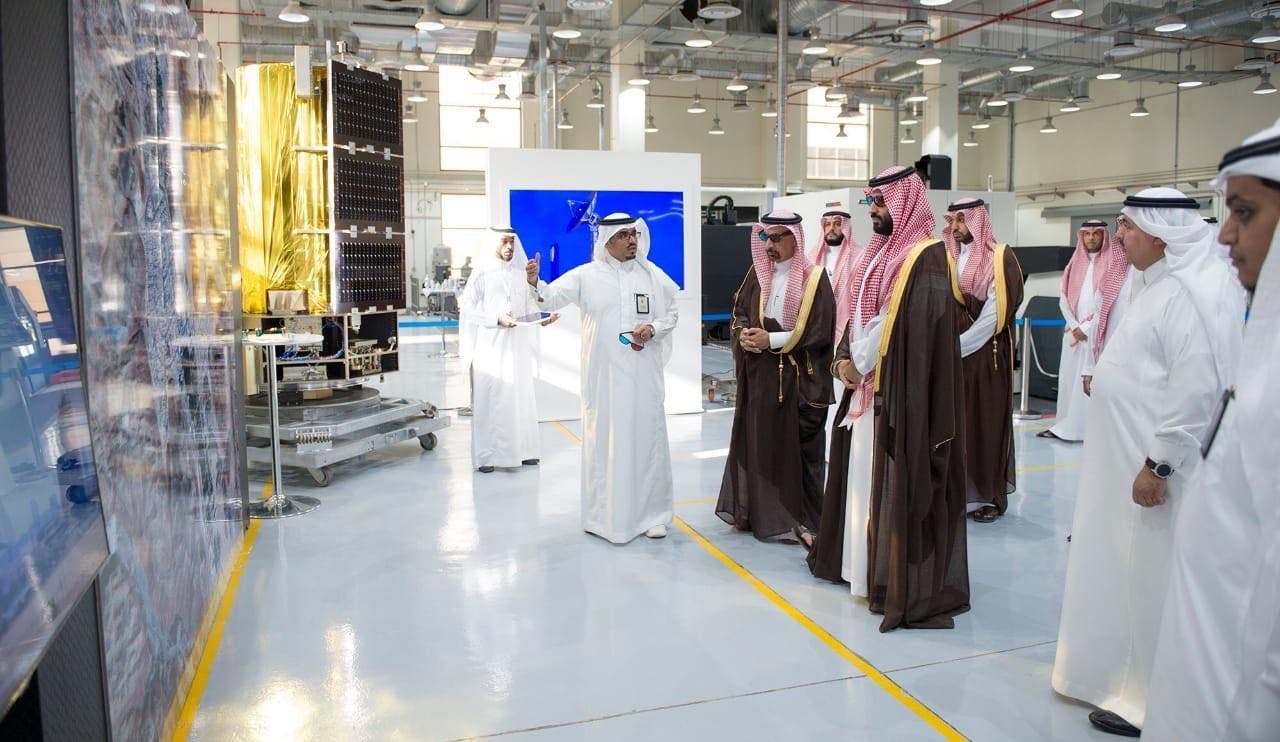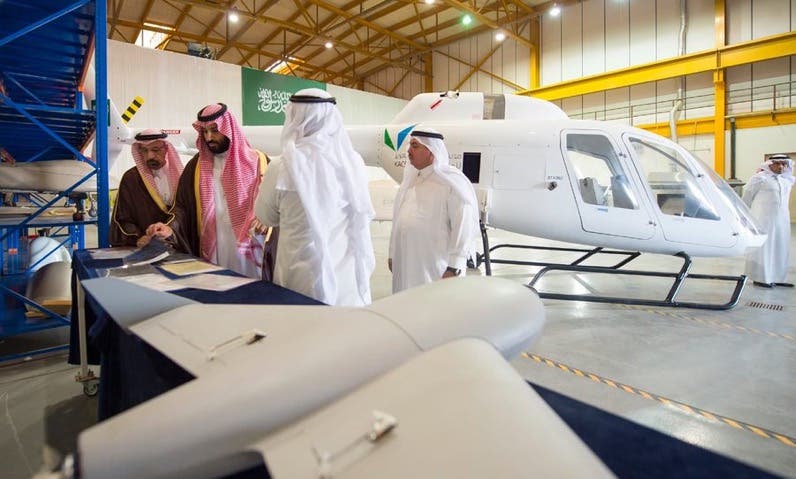 The Crown Prince was also briefed on satellite projects, including 'Saudi Sat 5A' and 'Saudi Sat 5B', the second generation of the most accurate remote sensing satellites, in Saudi Arabia.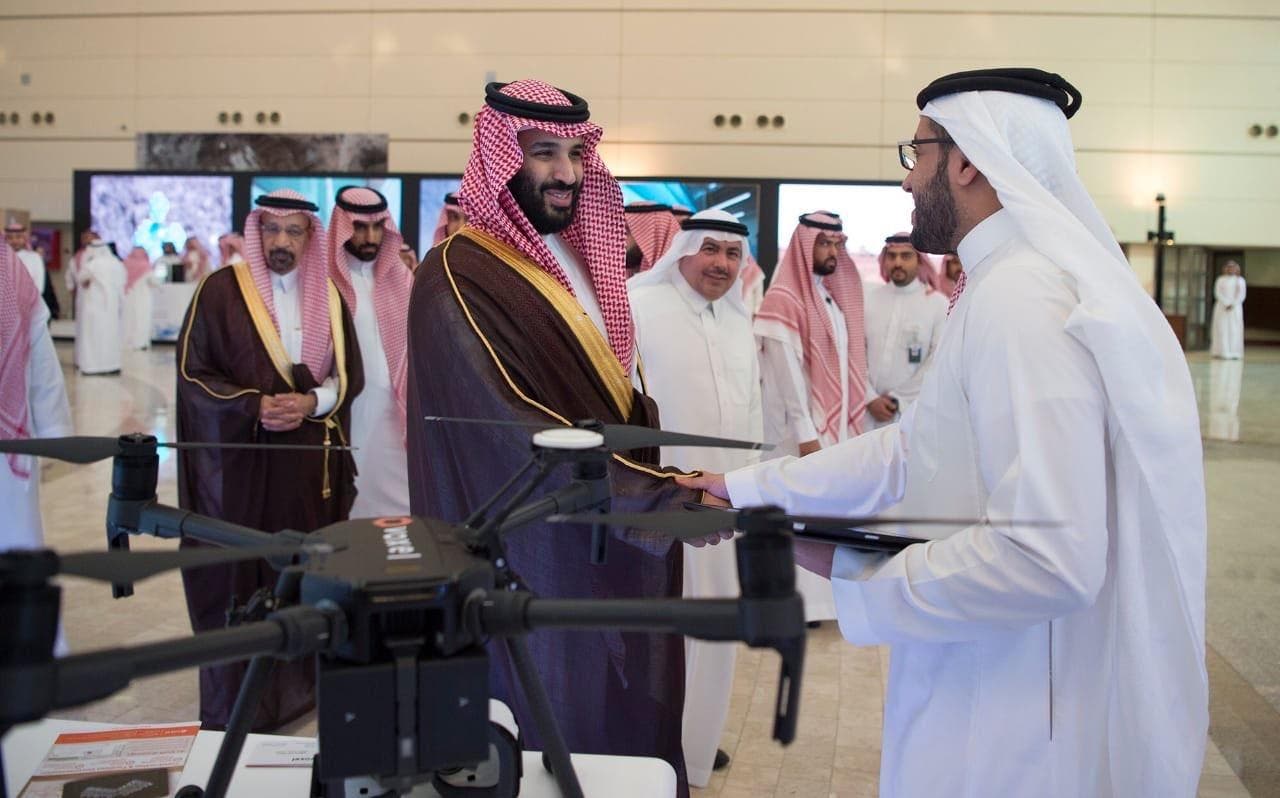 He also listened to a presentation on safe national wave of tactical communications systems, the internet national exchange, the fast-speed network for the academic, industrial and health sectors as well as advanced material projects, the carbonic fiber production lab and Aluminum-produced Nano materials (MOF-303), which can absorb water from the atmosphere, at low humidity, making it suitable for dry areas with shallow water resources, and bio-technological projects and energy and water projects.
At the end of the visit, Chairman of the Board of KACST and its President expressed thanks to and appreciation of Crown Prince for his continuous support and attention paid to the city, stressing that this visit and laying the foundation stones for some quality projects, and inaugurating others is a strong support for the city and its employees to continue to work very hard and professionally to contribute to achieve the objectives of the Vision 2030, by ensuring follow-up and implementation of projects, according to the highest standards, and according to the timetables set for these projects.
If you want more interesting news or videos of this website click on this link Al Arabiya English Home
ru