Time: May 15, 2019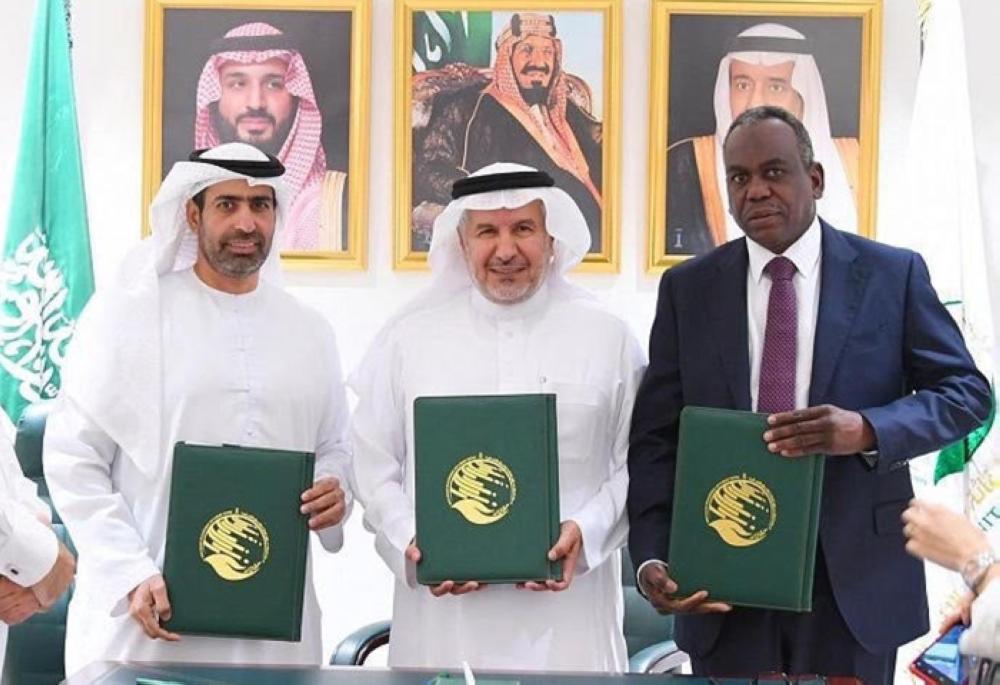 Dr. Abdullah Al-Rabeeah, general supervisor of the King Salman Humanitarian Aid and Relief Center (KSrelief), is flanked by Sultan Mohammed Al-Shamsi, UAE's assistant minister of foreign affairs and international cooperation, and UNICEF's Al-Tayeb Adam after signing the $70 million aid agreement in Riyadh on Wednesday. — SPA
RIYADH — Saudi Arabia and the United Arab Emirates will provide $70 million to help Yemen pay the salaries of teachers in the country.
The aid amount, to be given in cooperation with UNICEF, will be equally shared by the two countries.
An agreement to this effect was signed in Riyadh on Wednesday by Dr. Abdullah Al-Rabeeah, adviser to the Royal Court and general supervisor of the King Salman Humanitarian Aid and Relief Center (KSrelief), Sultan Mohammed Al-Shamsi, UAE's assistant minister of foreign affairs and international cooperation, and Al-Tayeb Adam, representative of UNESCO to GCC States.
The sum, which will boost the salaries of 136,799 teaching staff in a number of Yemeni governorates, comes as part of the continued support provided by the two countries to alleviate the humanitarian and economic crisis of the Yemeni people.
The UNICEF representative expressed appreciation for the Saudi-UAE support, which he said would enable up to 3.7 million Yemeni children to continue their study, in addition to improving the living conditions of teachers and boosting the domestic economy in general.
He revealed that an additional donation of $40 million would be made available by the two countries to help UNICEF fight malnutrition and cholera in Yemen.
This article was first published in the Saudi Gazette
If you want more interesting news or videos of this website click on this link Saudi Gazette Home
ru