Time: September 25, 2018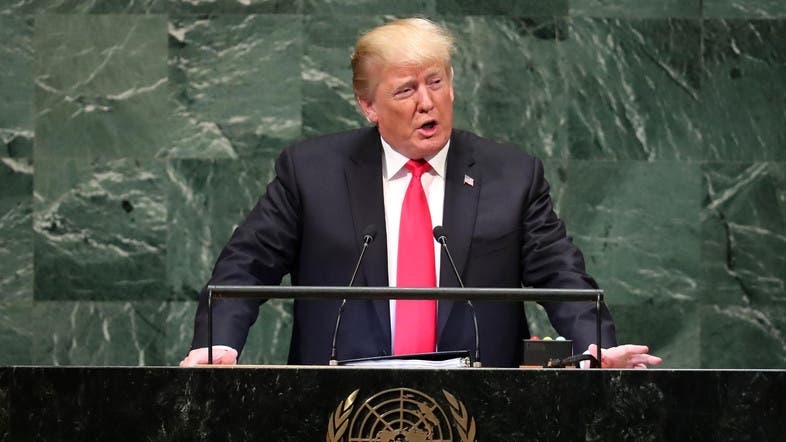 Trump added that the US is working with Gulf nations, Jordan and Egypt to set up a regional strategic alliance. (Reuters)
King Salman bin Abdulaziz and Crown Prince Mohammed bin Salman are pursuing bold new reforms in Saudi Arabia, US President Donald Trump said during his speech to the annual United Nations General Assembly on Tuesday.
"Iran's leaders sow chaos, death and destruction," Trump told the annual gathering. "They do not respect their neighbors or borders or the sovereign rights of nations."
Trump's speech in the green-marbled UN hall, while relatively low key, was aimed at Iran, which the United States accuses of harboring nuclear ambitions and fomenting instability in the Middle East through its support for militant groups in Syria, Lebanon and Yemen.
In his address last year to the UN, Trump insulted Kim as a "rocket man" bent on nuclear destruction. On Tuesday, Trump praised Kim for halting nuclear and missile tests, releasing Americans held prisoner and returning some remains of US soldiers killed in the 1950s Korean War.
If you want more interesting news or videos of this website click on this link Al Arabiya English Home
ru